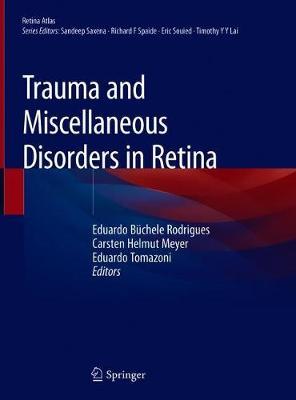 Eduardo Buchele Rodrigues, Carsten Helmut Meyer, Eduardo Tomazoni
This atlas presents common and rare traumatic conditions of the retina and related intraocular tissues (choroidal rupture, commotio retinae, intraocular foreign body). It also covers intraocular tumors and congenital conditions such as myelinated retinal nerve fibers. Including numerous high-quality figures using various modalities, the book reviews the basic management principles in a reader-friendly style to help readers gain a better understanding of the diseases discussed.
Trauma and Miscellaneous Disorders in Retina is one of nine volumes in the series Retina Atlas. This series provides comprehensive information on vitreoretinal diseases, covering imaging basics, retinal vascular disease, ocular inflammatory disease, retinal degeneration, retinal surgery, macular disorders, ocular oncology, pediatric retina and trauma.

Download