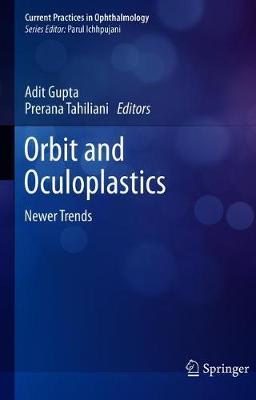 Adit Gupta, Prerana Tahiliani
This book covers the advances in the field of ophthalmic plastic and orbital surgery. This book aims at educating the general and specialist ophthalmologists and residents about the various facets that this niche subspecialty has to offer in the future. It covers the latest evidence-based approach in the diagnosis and management of various oculoplastic disorders. Chapters are supplemented with ample illustrations and well labelled diagrams wherever necessary. Chapters include key topics such as imaging, orbital decompression, lacrimal surgery, and orbital trauma. Chapters on navigation-guided orbital surgery, oculo-facial aesthetics, socket surgery, and targeted therapies on peri-ocular and orbital malignancies complete the coverage. A special chapter on photographic documentation in oculoplastics guides readers on how to capture the images for future reference and work.
As part of the series "Current Practices in Ophthalmology" this volume is meant for residents, fellows-in-training, generalist ophthalmologists and specialists alike.

Download